Donate to Ukraine
Please click the "Donate" button below to make your contribution.
At this moment all collected funds will be used for Humanitarian Aid for the people of Ukraine in Ukraine and Poland.
For more details please download "Appeal for Donation".
Check Donations
Please make checks payable to: "St. Mary's Protectress Ukrainian Orthodox Church."
Please mail checks to: 1102 N 10th St, Phoenix, AZ 85006.

Donate using your Smart Phone, and please select Program for your donation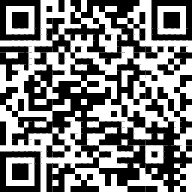 Thank You and God Bless You!
How we helped:
$10,000 donation to National Bank of Ukraine, Humanitarian Aid
For more details please download "NBU Humanitarian Aid – $10000".
$10,000 donation to Serhiy Prytula Charity – Humanitarian Fund.
For more details please download "Prytula Charitable Foundation – $10000".
$18,000 donation to Meest CA for Medical supplies shipment to Ukraine.
1500+ boxes of Medical Supplies delivered to Meest CA (7 deliveries)
$10,000 donation to Ukrainian Orthodox Emergency Relief Fund.
$15,000 donation to Ukrainian National Bank – Defense Fund.
$5,000 + $5,000 (donor match) donation to Polish Congress of America – Ukrainian Fund.
$3,635 – 10 Tablets were donated to Ukrainian Defense.
$25 000 donation to West Support Inc. in favor of TRO "Muraha" – 80 Armor Vests ($15,000), Vehicle for mobile Hospital ($7,000), Humanitarian Aid for Kharkiv ($3,000).
$7,000 donation to Heart of World – Ukraine, Transport Vehicle for Humanitarian supplies.
$2000 – 125 x Halo Chest Seal
$1160 – 100+ Water filters